Textile Chemo-Technical Processing
Mai-Tex has established itself in the Greek wholesale trade, offering a variety of different products and services.
At the same time, however, it maintains long-term collaborations with important foreign houses.
Having as a strategic goal the development in new markets, which present significant growth prospects, the company has expanded into the field of trading of ready-made fabric.
The factory, currently equipped with state-of-the-art mechanical equipment, is located in Paleo Katramio, Xanthi Prefecture, and covers an area of 41,590 sq.m. with 7,500 sq.m. covered area.
The headquarters of the company is in Thessaloniki.
Company Profile
Mai-Tex Industrial and Commercial S.A., founded in 1992, engages in the chemo-technical processing for dyeing and finishing textiles.
However, since 1996, when control over the company and management was transferred to Mr. Ioánnis Vénos, Mai-Tex is breaking ground establishing itself dynamically on the field.
Between 1996 and today, Mai-Tex completed an investment program of a total cost of 8.000.000 € focused on updating machines and equipment and increasing output capacity. Grand investment will continue as the company abides by a policy of constant development across the board, as may be observed particularly in the executive staff and personnel training programs implemented according to department and specialty.
The company employs today more than 80 members of personnel. It features a special Research and Development Department with the sole objective of applying new industrial methods, as well as a specially equipped Textile Product Quality Control Department, wherein textiles are subject to the scrutiny of accreditation to ISO 9001 and the specifications of our clientele.
Mai-Tex is an established brand in Greek wholesale trade, offering a wide range of diverse products and services. At the same time, the company enjoys long-standing partnerships with important foreign firms. Setting as its strategic goal the company's expansion onto new markets that show significant potential for development, Mai-Tex has embarked on the ready-made textile trade sector.
Its production unit, fully equipped today with cutting-edge machinery, is located at Palaió Katrámio, Xánthi, Greece, stretching over 41.590m2 to 7.500m2 of facilities.
Mai-Tex headquarters is based in Thessaloniki, Greece.
MAITEX CEO Statement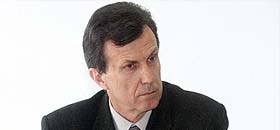 Dear partners,
When we took over the helm of MAITEX SAIC about eleven years ago, we started a very serious effort in the field of textiles. Over the years we have created a fabric dyeing and processing unit competitive against the high standards of both foreign houses and Greek manufacturers by continuously investing in human resources and innovative ideas related to research, cutting edge technology, energy saving, environmental protection, and high quality that goes hand in hand with speed.
The constant support we have received from you all this time has been an inspiration for us and has decisively contributed to the strengthening of all our business activities, especially in the direction of high-tech investments, which constitute our constant concern and practice.
Our vision does not end here. The Greek textile industry is indeed standing at the crossroads of tough international competition and the adverse circumstances that are taking shape in the current economic climate. It is our belief that in the coming years we will cross this crossroads together and we will walk dynamically with a compass, our commitment to the ideals and the goals we have set, but also honoring our history.
We feel it is our duty to mobilize against doomsday assessments and passivity. A duty that we must serve united towards the achievement of our goals, which certainly require struggle, consistency, and vision. With the confidence that you share our perspective,
Regards
Yannis Venos.
President and CEO of MAITEX SAIC
Philosophy
Priorities
Speed, maintaining the competitive edge, ensuring high quality products, and embracing innovation are the topmost priorities for Mai-Tex. With these in mind, we ever strive for self-improvement.
Uniqueness
Mai-Tex's unique approach to entrepreneurial activity, coupled with its flexible organization allow it:
To maintain high rates in development, regardless of the current market circumstance
To boast ample experience and key expertise pertaining to developing, managing and all-round utilising its available resources
To secure important partnerships on all manner of levels
To manage entrepreneurial risk in an efficient way, and increase productivity while reducing costs.
Investment Outlook
The entire investment rationale is in synch with the purpose of enhancing product quality. To this end, Mai-Tex has invested in processes of considerable significance:
Automated system of colour distribution
System of automatic control of power costs
Production control automated system
Thermal energy saving system
Automated reservoir replenishment systems and systems of free surface distance control
Chemistry lab with accuracy to the decimal point
Controlled access of personnel to the facilities
Central system for controlling production, with the capacity for retroactive tracking up to a month back to determine possible errors or oversights
Remote software control systems of machinery involved in the processing of textiles, intended to prevent human error
Our company plans in the near future to install new biomass (pellet) furnaces, in tandem with our policy for eco-friendly, green development and minimizing production costs accordingly.

Quality Standars
European Standards
Mai-Tex is a firm of solid assets and a European profile, engaged in the sectors of processing, trading and distributing textiles. Its long-standing expertise, creativity, sound organisation and proven knowhow, together with its policy of expansion to domestic and foreign markets have established its position among the most innovative, reliable and well-known exponents of its field. Mai-Tex is devoted to the ceaseless pursuit of development, while placing emphasis on offering quality services according to international specifications and demands, in order to satisfy fully its clientele.
To this purpose, it has set the following objectives:
Offering services that fully meet the expectations of the client
Offering services on time, and
Operating on a sound and steady framework that leads to solid results
To achieve the aforementioned goals and to further improve its approach, Mai-Tex has developed and set up a Quality Assurance System in accordance with ISO 9002/1994, while obtaining the Oeko-Tex Standard 100, certifying the eco-friendly quality of dyes and materials utilised as well as of the production process itself. Mai-Tex is committed to offering high-quality services and to keeping abreast of the technological developments and updating, testimony to which is our ever-growing clientele.

Our primary tenets are:
Reliable services
Consistency in delivery
Emphasis on high quality products
Proccessing
Textiles of all manner and sorts are being processed at Mai-Tex's production facilities, e.g. cotton, synthetic, velvet, etc. The types of dyes utilised cover the entire range of light to dark hues, as well as dyes of high resilience to light and friction.
Finishing
When the dyeing process is complete, textiles are sent to finishing, where they are subject to processing such as scarf finishing, drying, stitching, cutting, fluffing, razor finishing, tumbler, compactor, etc. according to the client's specifications. An integrated, cutting-edge system has been installed to monitor on-line and efficiently the production process, and to operate the dyeing-unit equipment.
Packaging
A company-owned fleet of HGVs takes care of delivering the textiles packed to the client, once the process is over.
Strategy
Nevertheless, common experience on an international level shows that the world of enterprise is subject to constant change on a daily basis and at a staggering rate. Our company's strategic positioning allows it to formulate an ambitious policy of expansion, stretching over the next five-year period, as well as over new, foreign markets open to our activity.
Company organization chart
Environment

Biomass
Mai-Tex combines its eco-friendly sense in matters of preserving the environment with the sort of new options available to the industry with regard to production through the use of alternative energy sources, such as biomass, to enter the new terrain opening up, at high speed. In just a short time, new, biomass furnaces will be installed.
Certificate: Oeko-Tex Standard 100
Beyond this, the Oeko-Tex Standard 100 Certificate sets forth as prerequisite the use of stringently selected materials (dyes and other chemicals) that pose no hazard to man and the natural environment.
Moreover, we ceaselessly operate a model liquid refuse purification unit, which is regularly subject to updating according to the latest technological advances available.
Learn more about Oeko-Tex Standard 100 Certificate»
Thermal Energy Saving
Finally, our Thermal Energy Saving System functions since 2004, being our first significant step in the direction of eco-friendly,
green development.
Photovoltaic System
Respecting our philosophy of "green expansion and green energy", we preconceived the installation of a Photovoltaic System for self-production for energy offset of 371,91kw, as necessary. It is a project that has an immediate effect and a reduction of both our energy costs and our energy footprint of approximately 10%.